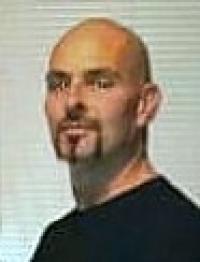 A funeral service celebrating the life of Keith Alan "Buck" Chilcote will be held at 10am, on Friday, April 14, 2017, at the Brucker-Kishler Funeral Home in Newark, with Pastor Darrin Hayes officiating. Family and friends may call from 2-4pm and 6-8pm, on Thursday, at the funeral home, 985 N. 21st Street.
Keith, age 51, of Newark, passed away Sunday, April 9, 2017, in Newark. He was born January 15, 1966, in Newark, a son of the late Jackie Ray Brown (KIA in Vietnam) and Carol Chilcote Anderson, who survives. He was self-employed, owning Ten Buck Tires in Newark. He had also worked in concrete contracting over the years.
Surviving, in addition to his mother, are wife, Stephanee Chilcote; children Courtney (Aaron) Hawk, Joshua Cole Chilcote, Cole Garrett Chilcote, Laura Elizabeth; his step children, Jeremiah Erwin, Kyla Fitch, Elijah Erwin; two granddaughters Wednesday and Ember; his brothers Christopher Sean Koski, Leslie (Lisa) Koski, Jonathan (Tara) Koski and several nieces and nephews.
To sign an online guestbook, please visit www.brucker-kishlerfuneralhome.com.