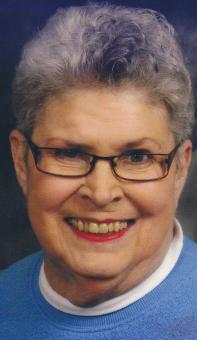 A funeral service for Dorothy O. Rader, age 76, will be held Sunday at 4 pm at Brucker and Kishler Funeral Home in Newark, where the family will receive friends and acquaintances beginning at 2:00 P.M. Sunday. Burial will be in Newark Memorial Gardens.
She graduated from Thornville High School in 1958.
In 1960, Ms. Rader was selected as the first Miss Newark representing five counties.
She worked in several administrative roles including at Licking Memorial Hospital After relocating to south Florida, she worked as a legal assistant.
She graduated with honors from Edison College in Fort Myers, Florida, in 1992.
Ms. Rader was a member and trustee of Neal Avenue United Methodist Church.
Surviving is her beloved husband, Talbott L. Van Ness, whom she married on May 12, 1984. She is also survived by her children Elizabeth "Betsy" (David Watson) Rader of Cleveland, Jonathan Rader of Pataskala, Andrew (Shshawna) Rader of San Diego, California. She was pre-deceased by her son Jason Rader. In addition, she is survived by her grandchildren Karl, Gregory and Libby Watson and Alexander Rader, step-children Lorraine Van Ness, Charles Van Ness, Dan (Jennifer) Van Ness and Talbott (Rhonda) Van Ness as well as many step-grandchildren.

In addition, Ms. Rader is survived by her brother, Joe (Diane) Ogden of New Lexington and sister, April Ogden Fleck of San Diego, California. Ms. Rader will be dearly missed by her pet family, Jenny and Julie .
In addition to her parents and son, she was preceded in death by her sister Katherine Gartner.
Memorial contributions may be made to Neal Avenue United Methodist Church.
Online condolences to the family may be sent via www.brucker-kishlerfuneralhome.com