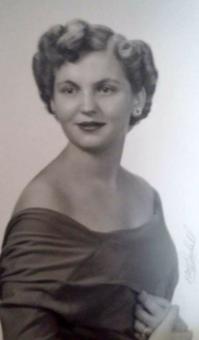 Calling hours will be held for Margret I. Anderson from 4-7pm on Wednesday, May 10, 2017 at Brucker Kishler Funeral Home, 985 N. 21st Street, Newark, OH 43055. An inurnment will take place at 11 a.m. Saturday June 24, 2017, at Cedar Hill Cemetery.
Margie, age 81, of Newark, passed away on Saturday, May 6, 2017 at her home. She was born to the late Anton and Karla (Drews) Rüter on September 28, 1935 in Bremerhaven, Germany.
Margie was a Past President of the American Legion Women's Auxiliary Post 85 and a life time member of Newark-Männerchor.
She is survived by her children, Swen A. (Susan) Hunt, Sr. of Heath, Scott C. (Kelly) Hunt, of Burleson, TX, and Michelle (John Music) Hunt of Newark; step-children, John Coxe, of Mesa, AZ, Bill (Megan) Anderson, of Cincinnati, and David Anderson, of Houston, TX; 7 grandchildren; 4 step-grandchildren; 12 great grandchildren; 7 step-great grandchildren; brother, Gunther Rüter, of Köln, Germany; and step-sister, Christiana Reigninghaus of Hagen, Germany.
In addition to her parents, Margie is preceded in death by her first husband, John W. Hunt, second husband, Retired Lt. Col. Ronald Anderson, and great grandson, Dana Patrick Wilson.
The family would like to give a special thanks to the staff of Hospice of Central Ohio for all their care and compassion for Margie. In lieu of flowers, the family asks that donations are made to Hospice of Central Ohio, PO Box 430, Newark, OH 43058.
To sign an online guestbook, please visit www.bruckerkishlerfuneralhome.com.