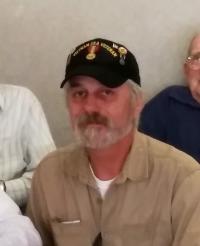 A memorial service for John Lannan, age 64, of Newark, will be held 8:00 pm on Sunday May 21, 2017 at the Brucker Kishler Funeral Home, 985 N. 21st street, Newark, OH 43055 with Dave Walz officiating. Visitation for family and friends will be held Sunday 6 pm until time of service.
Graveside service will be held Monday 11:30 am at Cedar Hill Cemetery where the Licking County Veteran's Alliance will provided military honors.
John passed away on Saturday, May 13, 2017 at his home, surrounded by his family. He was born on October 6, 1952 in Newark, Ohio to the late James and Alice (Lavery) Lannan.
John proudly served his county during the Vietnam Era as a member of the US Army. He was stationed at Fort Sill, OK and Geisen, Germany.
John played music for over 40 years. He loved playing his guitar in the Legend County Band, Southern Star, and with Bob Hall. John also had a passion for fishing and trap shooting. But more than anything, he loved spending time with his family.
John is survived by his children, Sean Lannan and Larissa Lannan; 6 grandchildren, 4 boys and 2 girls; and siblings, Doug Lannan, Jeffrey (Betty) Lannan, and Barbara (Scott) Richards, many nieces and nephews.
Online condolences may be made by visiting www.brucker-kishlerfuneralhome.com.