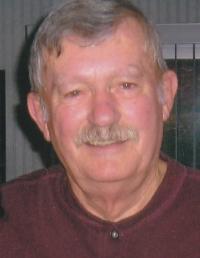 A reception to remember the life of David E. Boldon will be held 4-6 P.M. with a eulogy service at 5:30 Monday, July 31, 2017 at Brucker-Kishler Funeral Home, 985 N 21st Street, Newark. Inurnment at St. Joseph Cemetery will take place at a later date.
Mr. Boldon, age 75, of Newark, passed away Wednesday, July 26, 2017. He was born October 6, 1941 in Corvallis, Oregon to parents Bruce and Ruth (Tucker) Boldon. He served with the U.S. Air Force during the Vietnam War. He was involved in auto sales for many years with dealerships throughout Licking County. He enjoyed travel with his family, was an avid golfer and fisherman.
David is survived by his wife Lorraine G. (Levasseur) Boldon; daughter Danielle (Matthew) Nelson; brothers and sisters: Kathleen Bennett of Grants Pass, OR, Douglas (Marilyn) Boldon M.D. of Granville, Thomas (Kristen) Boldon of Eugene, OR, Tim (Kimberly) Boldon of Phoenix, AZ, Lisa Boldon and Laurie Boldon both of Eugene, OR; as well as his beloved canine companion "Cappy."
In addition to his parents, his brother Richard Boldon and sister Judith Montgomery preceded David in death.
In lieu of flowers, the family suggests memorial gifts to Hospice of Central Ohio.
Online condolences to the family may be sent via www.brucker-kishlerfuneralhome.com.