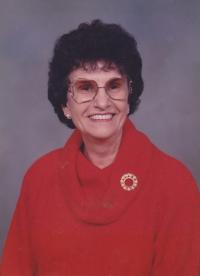 A Graveside Service for Geneva Mae Peck will be held at 2pm, on Saturday, September 9, 2017, at Newark Memorial Gardens. Pastor Chuck Horsley will officiate. Family and friends may call prior to the service from Noon until 2pm, Saturday, at the Brucker-Kishler Funeral Home, 985 N. 21st Street in Newark.
Mrs. Peck, 91, of Newark, passed away Wednesday, September 6, 2017, at the Arlington Care Center. She was born December 19, 1925, in Johnstown, a daughter of the late Jacob and Mae (Smoots) Garrabrant. Over the years, she had enjoyed gardening and decorating. She was a past member of the Newark Chapter O.E.S.
Surviving are her son, Gary and his wife Evelyn Peck of Newark; grandchildren, Kellynn Pitt of Newark, Chris (Mandy) Duncan of Newark; grandson-in-law Bob Pitt of Marne; ten great-grandchildren, Austin, Darian (Zak), Meandra (Dylan), Tatiana, Noah, Jonah, Logan, Lucas, Rylee and Summer; one great-great granddaughter, Sophia and two great-great grandchildren on the way, to be named RaeLyn and Alvin.
In addition to her parents, she was preceded in death by her husband Albert R. Peck, whom she had married February 8, 1943, and passed on March 25, 1991; four brothers and one sister.
Memorial contributions may be made to Hospice of Central Ohio.
To sign an online guestbook, please visit www.brucker-kishlerfuneralhome.com.