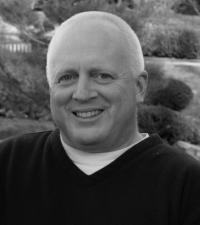 Phillip Anthony Rainbolt
A Celebration of Life service for Phillip Anthony Rainbolt, 54, of Newark, will be held at 2 p.m. Saturday, September 16, 2017, at Brucker and Kishler Funeral Home. Family will receive friends from 1 to 2 p.m. Saturday, one hour prior to the service at the funeral home, 985 N. 21st St. Newark.
Phil passed away September 8, 2017, at the Selma Markowitz Hospice Care Center. He was born October 10, 1962, in Indianapolis, IN, to the late James Earl and Barbara Lucille (Hawkins) Rainbolt.
Phil was a 1985 graduate of Purdue University in Aviation Technology. He was involved in Boy Scouts with his son for seven years. He was an amateur photographer. He loved the outdoors and enjoyed fishing.
He is survived by his wife of 32 years, Betsy A. (Rushton) Rainbolt; son, Samuel Rainbolt of Mt. Vernon; daughter, Erin Rainbolt of Newark; sister, Pamela Rainbolt of Indianapolis, and nieces and nephews, Troy (Lesley) Rainbolt, Keith (Linda) Rainbolt, Amy (Shaun) Doan, Anni (Tim) Doan, and Colton (Taylor) Hackstadt.
In addition to his parents, he was proceeded in death by his half-brother, Mark Rainbolt.
In lieu of flowers, contributions may be made to Hospice of Central Ohio.
To sign an online guest book, please visit www.brucker-kishlerfuneralhome.com.