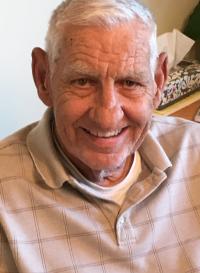 Thomas H. Postle (Tom), 74, of Mt. Vernon, Ohio, formerly of St. Louisville, OH, went home to be with his Lord and Savior on Sunday, September 17, 2017.
A funeral service for Tom will be held at 11am on Wednesday, September 20, 2017 at Brucker Kishler Funeral Home, 985 N. 21st Street, Newark, OH 43055. It will be officiated by Tom's son, Scot Postle. Family will greet friends from 5-8pm on Tuesday, September 19, 2017 at the funeral home. Burial will be at Rocky Fork Cemetery following the service, with Elder Larry Starling officiating and the Licking County Veteran's Alliance will provide military honors.
Tom was born in Centerburg, Ohio, on July 27, 1943 to Grace M. (Streets) Postle and the late Byron C. Postle. He was a husband, father, grandfather, uncle, evangelist and a wonderful Christian example to all.
In addition to his mother, he is survived by his loving wife, Joyce M. (Walls) Postle whom he married on May 1, 2004; children, Connie René Nielsen of Hanover, Scot Thomas (Kerri) Postle of Hanover, and Tammy Sue (Tony) Collins of Greenwood, Delaware; grandchildren, Courtney (Jason) Combs-Edwards, Brittney Nielsen, Kandice Nielsen, Alex Postle, Byron Postle, Emilee Postle, and Andrew Collins; great granddaughters, Kaylin and Chloe Combs-Edwards; step-children, Cheryl Royer, Russ Walls, Scott Walls, and Tammy (Gary) Layton; step-grandchildren, Eric (Emmy) Royer, Matt (Michelle) Royer, Stephanie (Jacob) Clayborne, David Royer, Logan McManamon, Krissy, Abby, and Jenna Layton, and Amanda and Ashley Smith, step-great grandchildren, Ethan, Hailey, Chloe, Donovan, London, Cole, Davey, Nick, and Owen; brothers, Gordon (Mary Jo) Postle and Dan (Betty) Postle, both of Newark, and sister, Sue (Earl)Hayes, also of Newark; and sister-in-law, Ellen Postle.
He is preceded in death by his first wife Constance Sue (Clark) Postle in 2001, brother Bill E. Postle in 2009, and his father Byron Postle in 1994.
He was a 1961 graduate of Licking Valley High School. He also graduated in 1985 from Summit Theological Seminary with a Bachelor of Arts degree.
Tom served his country in the United State Air Force from 1966 to 1969. He then went on to a career of 42 years in management at Holophane Lighting Inc. He also served the Lord by evangelizing to various congregations: Bell Church of Christ, Victory Church of Christ, Coshocton Church of Christ, and Hocking Hills Church of Christ.
Tom survived United Flight 232 which crash landed in a cornfield in Sioux City, Iowa, on July 19, 1989.
He was a trustee for Person to Person Ministries in Hillsboro, Ohio, for over 30 years.
To sign an online guestbook, please visit www.brucker-kishlerfuneralhome.com.