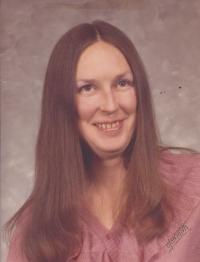 A celebration of life for Sandra J. Lanfranc will be held from 12:30pm-4:30pm on Sunday, October, 22, 2017 at The Grove by the River, 840 Hollander St, Newark, OH 43055.
Sandy, age 71, of Newark, passed away on Wednesday, October 4, 2017. She was born on May 26, 1946 to the late Bill and Drucilla (Kemp) Tucker in Newark, OH.
Sandy is survived by her daughter, Delena Mills; grandson, Gregory McCualsky (Sandy's favorite person in the world); great granddaughter, Tamia McCualsky; siblings, Bobbi (Don) Kellett, and Judi (Jack) Mooney; half-brother, Tim (Cathy) Jackson; nieces and nephews, Sara (Randy) Schaffer, Sonny (Linda) Burchard, Penny (Greg) Bickle, Bret (Karen) Mooney, and Heather Smith; several great nieces and nephews; first husband, Larry Fifield; and her partner in crime, Buddy.
In addition to her parents, Sandy is also preceded in death by her second husband, Bobby Lanfranc, and daughter, Shaliss Dawn Fifield.
Sandy was a strong independent woman, who loved to cook and spend time with her family. She also enjoyed playing cards and being outdoors.
Sandy worked as a bartender at various establishments around Newark, before getting a job a Golf Works, where she eventually retired.
Memorial donations can be made to Kobacker House, 800 McConnell Dr, Columbus, OH 43214.
To sign an online guestbook, please visit www.brucker-kishlerfuneralhome.com.