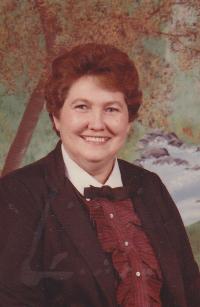 A celebration of life for Neoma L. Bethards will be held at 7pm on Thursday, November, 16, 2017 at Brucker Kishler Funeral Home, 985 N. 21st Street, Newark, OH. Pastor Robert Caw, Jr will be officiating. Family will greet friends for two hours prior to the celebration at the funeral home. Neoma will be laid to rest at Wilson Cemetery.
Neoma, age 81, of Newark, passed away on Monday, November 13, 2017. She was born on February 16, 1936 to the late Emerson and Georgia (Hurst) Hunt in Baltimore, OH.
Neoma loved playing cards and bingo. She also enjoyed watching OSU Football, NASCAR, and listening to Elvis. More than anything, Neoma loved spending time with her family and friends.
Neoma is survived by her children, Kevin (Tami) Holman and Christina A. Holman, both of Newark and 4 step children. She also leaves behind two sisters, Neva (Jim) Bline, of Newark, and Nell (Bill Payne) Hunt, of Newark; 2 grandchildren, Jessica (Lance) Harris, and Jennette (Kyle) Lawrence, both of Newark; and nieces, nephews, and close friends.
In addition to her parents, Neoma is preceded in death by her husband Paul W. Bethards; brother, Jesse "Sonny" Hunt; sisters, Norma Lewis, Nancy Sawyer, Noretta Hannum, Natalie Hunt, and Nannette Balinsky.
The family would like to give special thanks to the Selma Markowitz Center for all their care and compassion.
To sign an online guestbook, please visit www.brucker-kishlerfuneralhome.com.