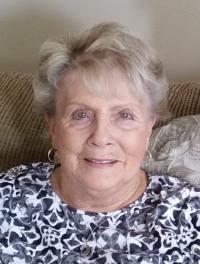 A memorial service for Marjorie Ann Hensley will be held at 11am on Saturday, January 6, 2018 at Heath Christian Union Church, 80 Licking View Dr, Heath, OH 43056. Pastor Neal Skiles will be officiating.
Marjorie, age 79, of Heath, passed away peacefully on December 31, 2017 at the Selma Markowitz Hospice Center. She was born on October 13, 1938 to the late Wert and Lucille (Ankrum) Mosher in Newark, OH.
Marjorie spent her life caring for others. She worked for Home Instead Senior Care and volunteered for Hospice of Central Ohio and for Licking Memorial Hospital. In her free time, she enjoyed making crafts that she could gift to others, such as baby blankets, hats, and scarves. Marjorie was a member of Heath Christian Union Church and of Vineyard Grace Fellowship.
Marjorie is survived by her children, Mark (Shannon Smyth) Spangler, Cheryl (Ron Guinsler) Wyrick, Todd (Pam Klintworth) Spangler, and Kevin (Sheila) Spangler; 8 grandchildren; 15 great grandchildren; brother, Tom (Dreama) Mosher; brother-in-law, Darrell (Elaine) Hensley; and former husband, James Spangler.
In addition to her parents, Marjorie is preceded in death by her husband, John Hensley; son, Scott Spangler; grandson, Justin Spangler; and sister-in-law, Gladys (Bill) Winters.
In lieu of flowers, donations may be made to Hospice of Central Ohio, PO Box 430, Newark, OH, 43058.
To sign an online guestbook, please visit www.brucker-kishlerfuneralhome.com.