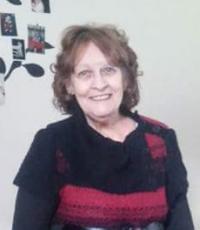 James Bricker & Shirley Snyder Bricker Fowls Dowell
James Bricker, 82, of Georgia, died Tuesday, December 25, 2017 peacefully at his home. He was born June 14, 1935 in Newark.
Shirley Dowell, 78, of Newark, died Tuesday, January 2, 2018 at her home. She was born October 12, 1939 in Newark.
Surviving children are, Kimberly (George) Cross of Newark, Molly (Charles) Boorn of Newark, Connie (Jeff) Starkey of Newark, and Michelle Fowls (Jimmy Shrider) of Newark; two sons, Jeffrey Robert (Effie) Bricker of Indiana and Randy Leonard (Diane) Bricker of Covington, GA; 14 grandchildren; and 23 great grandchildren.
A memorial gathering will be held January 20, 2018 at the American Legion Hall on 6th Street from 12:00-3:00 PM.
To sign an online guestbook, please visit www.brucker-kishlerfuneralhome.com