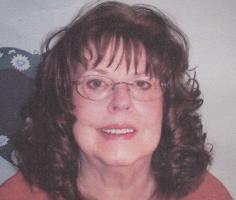 Rita Ann Nehls
A funeral service for Rita Ann Nehls, 74, of Newark, will be held at 12 p.m. Thursday at Brucker and Kishler Funeral Home. Friends may call from 11 a.m. to 12 p.m. Thursday, at the funeral home, 985 N. 21st St. Newark.
Rita passed away January 8, 2018, at her residence. She was born February 27, 1943, in Chicago, Illinois, to the late Walton Z. And Anna F. (Slegatis) Ray.
Rita attended many local churches, where she loved and attended three times a week. She was an avid reader and loved ministering with everyone.
She is survived by her husband, Fritz Nehls; nephews, Cainon and Colton Means; niece, Amber Means; brother-in-law, Stan (Connie) Nehls and family; sister-in-law, Arlene Armstrong and family; best friend of 15 years, Patty Peterson, and best caregiver, Tara Horton.
In addition to her parents, she was preceded in death by her brother, Richard Allen Ray.
To sign an online guest book, please visit www.brucker-kishlerfuneralhome.com.