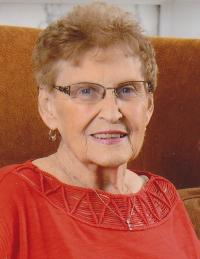 A funeral service for Suzanne L. Hurdiss, will be held at 10am, on Monday, January 15, 2018, at the Brucker-Kishler Funeral Home in Newark. Reverend Mark Katrick will officiate. Burial will follow in Cedar Hill Cemetery. Family and friends may call from 3pm-5pm, on Sunday, at the funeral home, 985 N. 21st Street.
Mrs. Hurdiss, 86, of Granville, passed away Wednesday, January 10, 2018. She was born January 31, 1931, in Columbus, a daughter of the late Paul and Evelyn Kaefer. A graduate of Heidelberg College, she was a lifelong school teacher, teaching for many years in the Lakewood School District. Her husband, Reverend Richard Hurdiss, was called to the St. John's United Church of Christ in Newark in January of 1961 and they served the congregation until his retirement in 1991.
Surviving are her children, James (Mary) Hurdiss and family of West Lafayette, Jane (Chris) Tolliver of Newark, Diane West and fiancé John Meister of Newark; two grandchildren, Jennifer (Adam) Cullum of Athens and Sarah (Andrew) Hill of Newark; three great-grandchildren, Wyatt Hill and Ava and Piper Cullum.
She was preceded in death by her husband of nearly 63 years, Reverend Richard W. Hurdiss, on June 30, 2016 and her brother James Kaefer.
Memorial contributions may be made to St. John's United Church of Christ.
To sign an online guestbook, please visit www.brucker-kishlerfuneralhome.com.