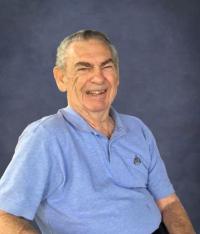 Richard Dean Wolever, 77, of Granville, died Friday, March 2, 2018 at his home. He was born June 4, 1940 in Newark to the late Clarence and Martha (Sizemore) Wolever.
Dick worked as a Chemist at Owens Corning for over 30 years. He is survived by two sons, David Wolever of Granville and Jared (Michelle) Wolever of Fairfield Township; granddaughter, Kylie Wolever; and brother, Donald Wolever. In addition to his parents, Richard was preceded in death by his late wife, Gail Wolever; and David and Jared's mother, Patricia Wolever.
Known to many as "Coach Woolly", he truly loved the game of baseball. If you didn't find Coach spending time with his family, he was with his friends playing golf or on baseball diamond. For over 50 years, Coach helped shape the lives of so many young men, one swing at a time.
In lieu of flowers, contributions may be made to the Richard Dean Wolever Memorial Fund at any 5/3 Bank location. All donations will be presented to Granville High School in honor of Coach Woolly and his commitment to their baseball program.
Visitation will be Wednesday from 5-8 PM at the Brucker- Kishler Funeral Home, 985 N. 21st St. Newark, where the funeral service will be Thursday at 11:00 AM. Burial will follow the service in Newark Memorial Gardens.
To sign an online guestbook, please visit www.brucker-kishlerfuneralhome.com