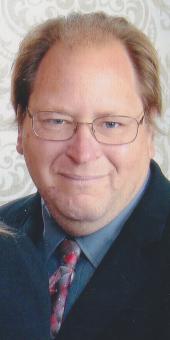 Bryan Scott Sidenstricker
A Celebration of Life service for Bryan Scott Sidenstricker, 48, of Johnstown, will be held at 2:00 p.m. Saturday at Brucker and Kishler Funeral Home, with Rev. Jerry Owens officiating. Family will receive friends from 12 to 2 p.m. Saturday, prior to the service at the funeral home, 985 N. 21st St. Newark.
Bryan passed away March 4, 2018, surrounded by his loved ones at his residence. He was born September 3, 1969, in Van Wert, Ohio, to Margie (Williamson) Sidenstricker and the late James Sidenstricker.
Bryan worked for Decker Construction Co. He was a member of Union Local #423. He loved his family, music, golf, and traveling.
In addition to his mother, he is survived by his wife, Myrtle Irene (Howard) Sidenstricker; daughters, Cynthia (Michael) Byers of St. Louisville and JoAnna (Nicholas Hatley) Davis of Newark; brother, James "Jim" (Tonia Morrison) Sidenstricker of Hilliard; sister, Sarah (Erik) Shrom of Marysville, and grandchildren, Michael, Baylee, Leighton, Daniel, Jacy, and Kasyn.
In addition to his father, he was preceded in death by his brothers, Jamison and Gregory Sidenstricker.
Memorial contributions may be made to Brucker and Kishler Funeral Home to help with funeral expenses.
To sign an online guest book, please visit www.brucker-kishlerfuneralhome.com.