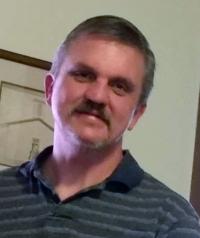 Mark David Kopp, 52, of Newark, passed away Friday, March 30, 2018 in Newark. He was born May 28, 1965, in Newark, a son of Larry Kopp and the late Joy (Mechling) Kopp. Surviving are his father Larry; daughter Michelle Renee; fiancé Joy Carpenter; brother, Eric (Lora) Kopp; sisters Tracy Diane (Randy) Dingy and Laura Dawn (Justin) Ridenbaugh.
Private family services will be observed and inurment will take place in Wilson Cemetery.
To sign an online guestbook, please visit www.brucker-kishlerfuneralhome.com.