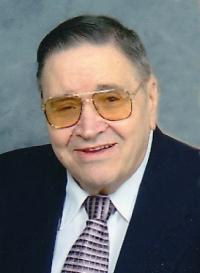 A funeral service for Dwight E. "Buddy" Roberts will be held at 10am, on Tuesday, April 10, 2018, at the First Baptist Church, 525 S. 30th Street in Heath. Pastor Wally McLaughlin will officiate. Burial will be in Cedar Hill Cemetery. Family and friends may call from 4pm-8pm, Monday, April 9, 2018, at the church in Heath.
Mr. Roberts, 86, of Heath, passed away Wednesday, April 4, 2018. He was born August 9, 1931, in Newark, a son of the late Ellis Virgil and Elizabeth (Priest) Roberts. He was a member of the First Baptist Church in Heath and had enjoyed attending the Senior Citizens functions at Zerger Hall and in Heath.
Surviving are two sisters, Evelyn Lucille Fleischer and Sharon Lee Jenkins both of Newark; nephew and nieces, Doug Jenkins, Lisa (Brent) Cramer, Alicia Duvall-Jenkins; great nephews, Adam Jenkins, Ethan Jenkins, Jacob Cramer; great niece, Britney Cramer and several additional nieces and nephews.
He was preceded in death by his parents Ellis and Elizabeth Roberts; his wife, of 47 years
Margaret (Burris) Roberts and brothers-in-law, Ronald D. Jenkins and William Fleischer.
To sign an online guestbook, please visit www.brucker-kishlerfuneralhome.com.