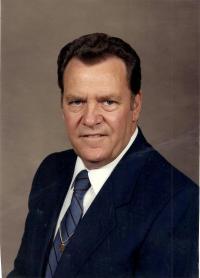 James Theodore "Ted" Green, 86, of Newark, died Wednesday, April 4, 2018 at his home. He was born March 5, 1932 in Newark to the late Walter and Margaret (Rardon) Green.
Ted was a member of Central Christian Church where he served as Elder Emeritus and also a member of Full Gospel Business Men. He served in the Navy during the Korean conflict. Fasron 695 Squadron PB4YJ (B24). He owned National Heritage Appraisal Service and Brokerage. He was an avid hunter and loved spending time with his family.
He is survived by his wife of 64 years, Marjorie (Robinson) Green; four sons, Ray Green of Newark, Ted (Helga) Green of Newark, Dave (Karen) Green of Cranberry TWP., PA and Greg (Holly) Green of Newark; 13 grandchildren; 13 great grandchildren; and one sister, Sandra (John) Davis of Delaware.
In addition to his parents, he was preceded in death by one sister, Shirley Eshelman.
Memorial contributions may be made to Hospice of Central Ohio, P.O. Box 430, Newark, OH 43058.
Visitation will be Sunday from 2-6PM at the Brucker-Kishler Funeral Home, 985 N. 21st St. Newark, where the funeral service will be Monday at 1:00PM with Pastor Jeff Gill officiating. Burial will follow the service in Newark Memorial Gardens where military honors will be presented by the Licking County Veterans Alliance.
To sign an online guestbook, please visit www.brucker-kishlerfuneralhome.com