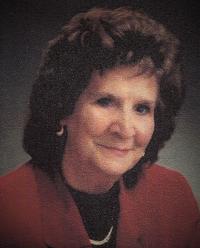 A funeral service for Anna Mae Warner will be held at 10am on Tuesday, May 15, 2018 at the Church of God of Licking County, 2181 Riggs Rd NE, Newark, OH 43055. Services will be officiated by Pastor Tony Bartlett and burial will follow at Wilson Cemetery. Family will greet friends for one hour prior to the service at the church.
Anna, age 93, of Newark, passed away on Thursday, May 10, 2018 at Licking Memorial Hospital. She was born on April 26, 1925 to the late Frank and Elizabeth (Burchard) McCoy in Rendville, OH.
Anna is survived by her husband of 30 years, Richard Warner; children, Roberta Hoover, Michael (Connie) Mix, Larry (Brenda) Mix, Tom (Barbara) Mix, Edward Mix, and Victoria (Steven) Bullard; step-children, Tracy Sanner, Shelia Vogelmeier, and Rebecca (James) Zimmer; sister, Betty Quick; and numerous grandchildren, great grandchildren, and great-great grandchildren.
In addition to her parents, Anna is preceded in death by her siblings, John McCoy, Nin McCoy, Charles McCoy, Viola Simpson, and Carol Ward; son, Curtis West; and step-daughter, Valerie Wells.
In her free time, Anna enjoyed sewing, cooking, and decorating her home. She was a long time member of Church of God of Licking County.
To sign an online guestbook, please visit www.brucker-kishlerfuneralhome.com.