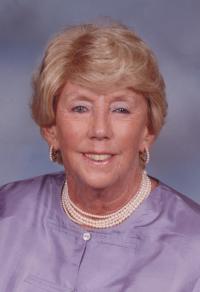 A funeral service for JoAnn Phillips at 12pm on Friday, June 8, 2018 at Brucker Kishler Funeral Home, 985 N. 21st Street, Newark, OH 43055. Services will be officiated by Pastor Todd Tracey and burial will follow at Cedar Hill Cemetery. Friends may call from 11am-12pm, Friday, at the funeral home.
JoAnn, age 90, of Newark, passed away on Sunday, June 3, 2018 at Sunrise of Dublin. JoAnn was born on January 16, 1928 in Newark, OH to the late Daniel and Abigail (Harris) Johns.
In addition to her parents, JoAnn is preceded in death by her husband of 35 years, William Walker Phillips, and daughter, Teri Lee Phillips-Marrs.
JoAnn graduated from Newark High School, class of 1945. She was an avid bridge player and former bowler. JoAnn was a long time member of 2nd Presbyterian Church, and retired, after 40 years, from Kaiser Aluminum.
Memorial contributions may be made in JoAnn's memory to Capital City Hospice, 2800 Corporate Exchange Dr #170, Columbus, OH 43231; to Sunrise of Dublin, 4175 Stoneridge Lane, Dublin, OH 43017; or to 2nd Presbyterian Church, 42 E. Church St, Newark, OH, 43055.
To sign an online guestbook, please visit, www.brucker-kishlerfuneralhome.com.