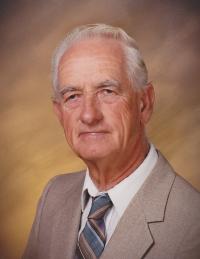 Richard Charles "Junie" Thompson, age 86, of Newark, passed away at his home on Saturday, June 9, 2018. He was born on January 10, 1932 to the late Richard and Dorothy (Miller) Thompson in Newark, OH.
A funeral service will be held at 10am on Wednesday, June 13, 2018 at Brucker Kishler Funeral Home, 985 N. 21st Street, Newark, OH 43055. Services will be officiated by Pastor Dave Pennington, and burial will follow at Brushy Fork Cemetery, where the Licking County Veteran's Alliance will provided military honors. Family will greet friends from 4-8pm on Tuesday, June 12, 2018 at the funeral home.
Mr. Thompson is survived by his loving wife of 58 years, Betty (Conrad) Thompson. He also leaves behind his children, Richard (Jill) Thompson, Roseann (Jeffrey) White, Dave (Tania Bagent) Thompson, Timothy (Michele) Thompson, and Steven (Mysteque) Thompson; 13 grandchildren, Eric, Michael (Kirsten), Danielle (Samuel), Nathanael, Rebekah, Joseph, Seth, Laken, Bridget, Cael, Jacob, Daniel, Rush, Hannah, Deeana; one great grandchild, Cameron; and two sisters, Penny (Mitchell) Lynd and Nancy (Dick) Butler.
In his free time, Richard was a life time member of Brushy Fork United Methodist Church. In his free time, he enjoyed mowing his grass and gardening and for many years, he drove a tractor at Lynd's Fruit Farm to give wagon rides. But more than anything, he loved spending time with his grandchildren.
In lieu of flowers, donations can be made to the Alzheimer's Association, 1379 Dublin Rd, Columbus, OH 43215.
To sign an online guestbook, please visit www.brucker-kishlerfuneralhome.com.