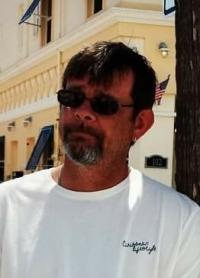 Michael Bradley Sellers, 56, of Brownsville, died Sunday, July 8, 2018 at his home surrounded by family and friends. He was born September 6, 1961 in Newark to the late John Edward Sellers and Marjorie Ann (Basford) Wolfe.
Mike graduated from Watkins High School class of 1979 and went on to serve in the U.S. Air Force from 1980-1988 and served in the Air Force Reserves from 1988-1995. He was a member of the Licking County Bow Hunters Club and enjoyed motorcycles and fishing.
He is survived by his wife, April; three daughters, Tashia (Vickie) Barnett, Jamie (Shon) Cook, and Erika (Matthew) Flowers; one son, Corey (Courtney) Sellers; eight grandchildren, two sisters, Carla (Russ) Conner and Tammy (Richie) Peters; brother, Thomas (Courtney) Wolfe; and numerous nieces and nephews.
In addition to his mother and biological father, he was preceded in death by his father, Thomas Wolfe.
Memorial contributions may be made to the Wounded Warriors Project, P.O Box 758516, Topeka, KA, 66675.
Visitation will be Thursday from 12-2 PM and 4-6 PM at the Brucker- Kishler Funeral Home, 985 N. 21st St., Newark, where the funeral service will follow at 6:00 PM with George Latham officiating.
To sign an online guestbook, please visit www.brucker-kishlerfuneralhome.com