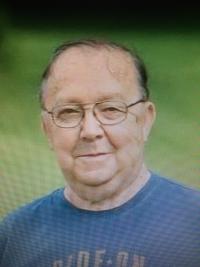 Thomas Lee Phillips, age 75, of Newark, passed away on Saturday, June 30, 2018. He was born on January 20, 1943 in Williamson, WV to the late Zach and Mildred "Midge" (Hensley) Phillips.
Tom worked as a machinist for Rockwell, Boeing, and retired from Rimrock. He proudly served his country as a member of the U.S. Army.
Tom is survived by his son, David (Kathy) Phillips; loving fiancé of 16 years, Glena J. Lee; 2 step sons; grandchildren, Zach and Sarah; great grandson, Gabriel; siblings, Les Phillips, Patty (Ron) Fannin, and Connie (Mike) Weber. He also leaves behind several nieces, nephews, and "generic grandchildren".
In addition to his parents, Tom is preceded in death by his wife, Sharon Ann May Phillips, and daughter, Carol Sue Phillips.
A funeral service will be held on at 11am Friday, July 6, 2018 at Brucker Kishler Funeral Home, 985 N. 21st Street, Newark, OH 43055. Services will be officiated by Pastor Kyle Fannin and burial will follow at Jacksontown Cemetery, where the Licking County Veterans Alliance will provide military honors. Family will greet friends on Thursday, July 5, 2018 from 6-8pm at the funeral home.
In lieu of flowers, donations may be made to the American Diabetes Association, American Diabetes Association 2451 Crystal Drive, Suite 900, Arlington, VA 22202.
To sign an online guestbook, please visit www.brucker-kishlerfuneralhome.com.