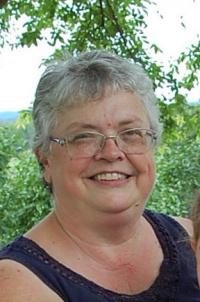 Cathie Clippinger received her eternal reward and was reunited with family on July 31, 2018 at 4:00PM. She was born March 13, 1956 in Newark OH to Gordon & Rosemary Clippinger whom survive.
Cathie would be best known for her faithfulness and her loyalty. Her faithfulness to her Savior, Jesus Christ, and her loyalty to family & friends. She was raised on her family's farm in Brownsville which instilled a strong work ethic and a never quit attitude. She was a 1974 graduate of Sheridan High School.
In December, Cathie would have celebrated her 40th year working at Central Ohio Technical College (COTC). As a graduate and long-time employee, Cathie was devoted to the mission of the college and had a reputation for her fierce loyalty to the institution, adherence to the highest of standards and to the people who had the privilege of working closely with her. While her longevity made her well-known at the college, it was her knowledge of the institution and of Ohio's two-year college system that secured her place as one of the most treasured resources at COTC. Cathie was recognized in 2011 as one of the inaugural recipients of the Legend of Loyalty award, the highest honor awarded by the college. In 2013, she received the national John and Suanne Roueche Excellence Award from the League for Innovation in the Community College and in 2017 she received the Transitions Award, recognizing COTC alumni who have made a difference in the lives of students. The evolution of COTC over the years has depended in part on Cathie's allegiance to the institution and is the result of her steadfast devotion to the college and to its future.
ln addition to her parents, Cathie is survived by Doug (Marna) Clippinger of Thornville, Bret (Ann) Clippinger of Heath, Deb Barber of Heath, Cheri (Tom) Clow of Thornville, Christi (Jim) Ridenour of Brownsville, and Brian (Buffie) Clippinger of Baltimore. Nieces & Nephews include Carrie Clippinger, Sam Clow, Allison (Mike) Baranyk, Miranda Barber, Elizabeth Clippinger, Meaghan Barber, Sarah Clow, Austin Ridenour, Trey Barber, Drew Clow, Michelle Clippinger, Olivia & Katie Clippinger. Great Niece Hayley Rose, many Aunts, Uncles and Cousins. Proceeded in death are Lancie & Verna Belle Clippinger, Howard & Virginia Farmer.
Cathie was born, raised and remains an active member of Old Stone Church of Christ in Newark OH. She impacted countless lives by teaching Sunday School and volunteering for VBS activities and leading by example. She took her witness on behalf of Christ very seriously. ln addition to her ministry to children at church, Hayley was the focus of Cathie's life. She loved that little girl dearly and provided an environment that allowed Hayley to thrive and be enveloped in the love of a large and extended family.
Cathie lived a rich & full life but it's only because of her faith in our Heavenly Father. Her family grieves the loss of Cathie and will continue to do so for days and years to come. When death comes so unexpectedly and through no fault of your own, you can't prepare for emotions that come along with it. But, we can be prepared for what awaits us by putting our trust and faith in Jesus Christ. 1st Thessalonians 4:13-14: "But we do not want you to be uninformed, brethren, about those who are asleep, so that you will not grieve as do the rest who have no hope. For if we believe that Jesus died and rose again, even so God will bring with Him those who have fallen asleep in Jesus."
Family and friends may call from 4pm-8pm, on Sunday, August 5, 2018, at the Brucker-Kishler Funeral Home, 985 N. 21st Street in Newark. A funeral service will be held on Monday, at the funeral home, at 11am, with Pastor Chuck Horsley officiating.
Memorial contributions may be made to the Old Stone Church of Christ.
We rejoice in knowing that we will see Cathie again. Her life is not over, it's only just begun.
To sign an online guestbook, please visit www.brucker-kishlerfuneralhome.com.