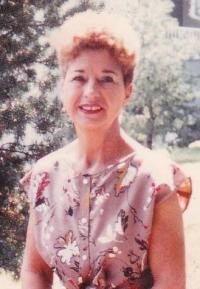 Loreene Lanning Ault, 86, of Newark, died Wednesday, August 1, 2018 at Newark Care and Rehabilitation Center. She was born October 28, 1931 in Mt. Vernon to the late Royal and Helen (Young) Lanning.
Her new journey now takes her to a wonderful place where her love of music, dancing, reading, and all her arts and crafts are there for her to her hearts content. Where love and laughter are guaranteed.
She is survived by her husband, Bob Ault; six children, Gary Shuff, Mike (Kim) Williams, Cindy (Dave) Johnson, Julianne Shuff, Daniel L. Ault, and Teresa Ault; nine grandchildren; eight great grandchildren; three sisters, Ann Burgess, Louise Isaac, and Darlene Layman; and one brother, James Cunningham.
In addition to her parents, she was preceded in death by her son, Timmy Williams; two brothers, Bernard Lanning and Charles Oley; and one sister, Linda Fox.
Visitation will be Saturday from 1-3 PM at the Brucker- Kishler Funeral Home, 985 N. 21st St. Newark, where the funeral service will follow at 3:00 PM with Pastor Wally McLaughlin officiating.
To sign an online guestbook, please visit www.brucker-kishlerfuneralhome.com