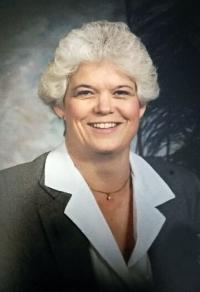 A Celebration of Life service for Beulah F. Price will be held on Thursday, August 9, 2018, at 1pm, at the Brucker-Kishler Funeral Home in Newark. Reverend Doug Taylor will officiate. Burial will follow in Newark Memorial Gardens. Family and friends may call from Noon until the 1pm service time on Thursday, at the funeral home, 985 N. 21st Street.
Mrs. Price, age 78, of Newark, passed away Saturday, August 4, 2018, at Licking Memorial Hospital. She was born September 13, 1939, in Salyersville, Kentucky, a daughter of the late Wilbur and Eliza (Montgomery) Carty. She had been a member of the American Legion and Women's Auxiliary and enjoyed antiques and collectibles. She also enjoyed travel, having visited China, France, the Bahamas and most of the continental USA.
Surviving are her sons, Greg (Millie) Spencer of South Carolina, David (Lisa) Spencer of Colorado; daughter Susan (Jason) Hand of Nashport; step-children Steve (Connie) Price of Columbus, David (Bonnie) Price of California; one brother and one sister; grandchildren Jenna Furlong, Nick Spencer, Jake Spencer, Michael W. Sanborn, Matthew T. Carter, Justin T. Carter, Nathan P. Stockdale, Troy L. Baker Jr., Jacy R. Hand,  Jonathan Hand, Jada R. Hand, Caitlin Price, Ciara Price, Lacey Price, Mason Price and Kristen McKenzie as well as several great-great grandchildren. Preceding her in death were her husband Paul Price; five brothers and four sisters.
In lieu of flowers, memorial contributions may be made to the Central Ohio Chapter, Alzheimer's Association, 1379 Dublin Road, Columbus, OH 43215
To sign an online guestbook, please visit www.brucker-kishlerfuneralhome.com.