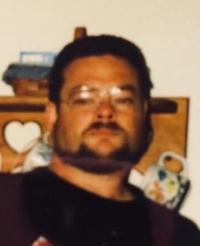 Kirk Allen Fleming, 63, of Newark, died Monday, August 6, 2018 at the Arlington Care Center. He was born March 12, 1955 in Columbus to the late Jack and Donna (Kennedy) Fleming.
Kirk had an ornery sense of humor and loved to tell jokes.
He is survived by one son, Tim (April) Fleming of Newark; two daughters, Amee Ridgway of Thornville and Lisa Fleming of Newark; eight grandchildren, Bailee, Lexsie, Madi, Paityn, Kaylie, Zakkary, Tyler, and Zane; one great grandson, Zyler; one sister, Renae Hudspeth; and three brothers, Don, Jack, and Greg Fleming.
In addition to his parents, he was preceded in death by two brothers, Brad and Mark Fleming.
Memorial contributions may be made to the American Diabetes Association, 471 E. Broad St #1630, Columbus, OH 43215.
No funeral services will be held.
To sign an online guestbook, please visit www.brucker-kishlerfuneralhome.com