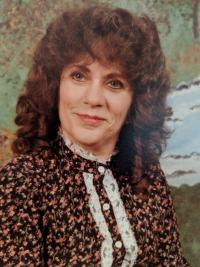 Patricia A. Sturman
A Celebration of Life service for Patricia A. Sturman will be held on Saturday, August 11, 2018 5:00 p.m. at World Global Ministries, 69 King Avenue, Newark Ohio. Her nephew pastor Michael Swartz will officiate. Her burial will be held at a later date.
Ms. Sturman, Age 81, of Newark passed away Saturday July 28th, 2018 at her residence surrounded by her loving family. She was born September 26, 1936 in Walhonding Ohio. She is the daughter of the late Ray and Betty Warner of Frazeysburg Ohio.
She greatly enjoyed art. She loved to color paint and draw. She loves to cook and was exceptionally great at doing so. She was also the owner of Patti's restaurant on the square downtown Newark Ohio. She loved her church and she will always be remembered for her faith and the love of Jesus. She also took great pleasure in family, grandchildren and great-grandchildren.
She leaves behind 2 daughters, Tammy Kiger of Newark and Kimberly Hudson of Newark; one brother, Jesse Baker of Newark; 5 sisters, Sandra Swartz of Walhonding, Ohio, Mickey Roberts of Newark, Ohio, Sue Barrick of Newark, Ohio, Edith Roberts Frazeysburg, Ohio, Raye Ann Dawson of Houston, Texas; grandchildren, Danyel Sturman, Bobbie'Jo Sturman, Anthony Sturman, Dana Dold, Dusty and Dominik Spotti, Stormi'Rae Lutman, Emily Kiger, and Ronnie Sue Whiteside; great-grandchildren and great-great-grandchildren also she also leaves behind her one True Love and loyal companion her 4 legged Furbaby Lucy.
In addition to her parents she was preceded in death by her son Tony Sturman.