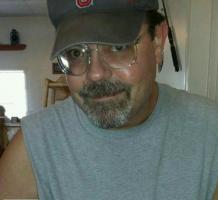 Thomas R. Kendall, Jr. passed away on Monday, October 29, 2018 at his home in Thornville, OH. Thomas was born on September 2, 1960 to the late Thomas and Kay (DeNune) Kendall in Columbus, OH.
Thomas is survived by his son, Thomas Richard Kendall III; Daughter-in-law, Danielle Kean-Kendall; grandchildren, Brian Kean, Skyler Kean, and Emma Kendall; step-mother, Sandra Kendall; and siblings, Stephanie Chupak, Stacie Garner, Jeff Kendall, and Sean Kendall.
Thomas was a member of the Eagles 387 and proudly served his county as a member of the US Army. In his free time, he enjoyed fishing, pool, and playing WWII Online.
Calling hours will be held on Saturday, November 17, 2018 from 2-6pm at Brucker Kishler Funeral Home, 985 N. 21st Street, Newark, OH 43055.
There will also be a gathering, as per his final wishes, for everyone to have a shot in his honor on Sunday, November 18, 2018 from 3:30-5:30pm at the Eagle's 387, 52 Forry Street, Newark OH 43055.
To sign an online guestbook, please visit www.brucker-kishlerfuneralhome.com.