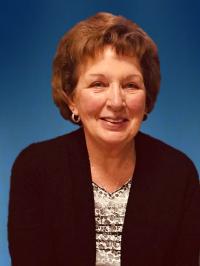 A funeral service for Linda K. Good will be held at 10am, on Monday, November 5, 2018, at the Brucker-Kishler Funeral Home in Newark. Pastor Tim Carr will officiate. Burial will follow in Newark Memorial Gardens. Family and friends may call from 1pm-3pm and 4pm -6pm on Sunday, at the funeral home, 985 N. 21st Street.
Linda, age 71, of Newark, passed away Tuesday, October 30, 2018, at Licking Memorial Hospital. She was born March 2, 1947, in Junction City, a daughter of the late Wayne and Emma (Souslin) Garey. She was a member of the Northside Baptist Church in Newark and had retired from The Longaberger Company.
Surviving is her husband of 50 years, Melvin E. Good, whom she married March 31, 1968; her children, Derek (Tiffany) Good and Lori (Kevin) Schultz; grandchildren Tyler Lanning, Maelena Good and Alex Schultz; numerous nieces and nephews and many special dear friends.
To sign an online guestbook, please visit www.brucker-kishlerfuneralhome.com.