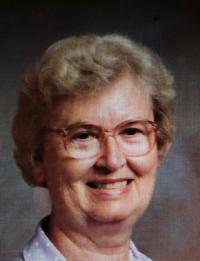 Phyllis Irene K. Kelley
07/03/1920 – 11/04/2018
Phyllis Irene K. Kelley passed away on Sunday, November 4 at Heron House Assisted Living Facility at the age of 98. She was born in Newark Ohio on July 3, 1920 to Harrison Bates Kelley and Nellie Applegate Kelley. Growing up during the Great Depression, Phyllis learned the importance of family in surviving hard times by helping to grow and can fruits and vegetables for the family. As one of the upper 15 percent of her graduating class from Newark Senior High School, Phyllis was elected to the National Honor Society in 1938. Though unable to attend college immediately after high school, Phyllis was determined that she would work and buy herself a car and a fur coat before she married, which is exactly what she did.
In every venture taken, Phyllis was recognized for her leadership and determination for success. In the late 1930's, she was one of the founding members of the Gradale Society, a fellowship group. During the 5th annual state convention of the Gradale Society, Phyllis was elected to the state office of corresponding secretary.
During World War II, Margaret Roberts, a coworker at the Pure Oil company in Newark, introduced Phyllis to her brother, Richard, on a blind date. Home on leave from his Navy post in Hawaii, Richard Kelley was suntanned and handsome as Phyllis described him. Two months later on October 15, 1944 they were married and moved to Chicago so that Dick, as he was called by his friends and family, could attend Naval Air Technical Training School. The newspaper headline for their wedding announcement stated "Phyllis Kelley Becomes Mrs. Kelley" as not many brides marry someone with the same last name.
Phyllis worked while Dick went to college at Ohio State University where he graduated with a Master of Science degree in chemical engineering. His career took them to Beaumont Texas, Chillicothe, Ohio, and Escanaba, Michigan. Phyllis and Dick were avid square dancers forming the "Buckeye Twisters" in Chillicothe, Ohio and "The Promenaders" in Escanaba Michigan. Like many women of the time, Phyllis became a full-time mother after starting a family. As a homemaker, she was an accomplished seamstress, crocheted, knit, needlepointed and was a member of a local sewing club.
She was determined that all of her children would have the opportunity to go to college which is exactly what she did. All of the children graduated from college while living in Michigan.
After raising a family and retiring with Dick to Sun City Center, Florida, Phyllis continued to seek leadership roles in her community serving in positions as councilor and secretary on the board of directors for the Kings Point West Condominium Owners Association. She was a valued member at various employers through her secretarial career such as the Sun City Center Sun/Breeze newspaper and the Methodist church in Escanaba, Michigan.
Phyllis and Dick (who passed in July 2002) have 3 daughters; Janice Magdziasz (John) of Tampa, Florida; Joann Kelley (Sunshine Jones) of Madison, Wisconsin; and Eileen Kelley of Venice, Florida; 3 grandchildren; Christopher Magdziasz (Vera), Geoffrey Magdziasz, and Sol Kelley-Jones (Nathan Beck); and 1 great grandchild Reyah Kelleyjones. The last family member of her generation, Phyllis was preceded in death by her brother, Edward Kelley (Margaret), and her sister, Eva Wilkins (Elmer) and her sisters-in-law Margaret Roberts Board (Frank), Kathryn Wise (Fred), and Shirley Robertson (Robbie) and brother-in-law Jack Kelley (Geraldine).
Memorial services will be held in Sarasota on November 21 at 10:00 AM at Sound Choice, 4609 Bee Ridge Road, and in Newark, Ohio on December 15 at 10:00 AM at Brucker and Kishler Funeral Home, 985 N. 21st St., Newark, Ohio.
To sign an online guest book, please visit www.brucker-kishlerfuneralhome.com.