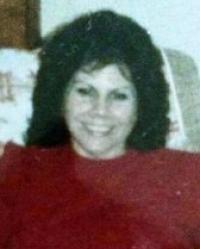 Teresa A. Negele, 69, of Granville, passed away Wednesday, January 9, 2019, at Mount Carmel East Medical Center. She was born December 22, 1949, in Newark, a daughter of the late Donald Smith and Connie (Radu) Franks and step-father, George Franks.
For over thirty years, she worked at Granville Child Care. Her passion was her family, enjoying every activity or sporting event of her grandchildren. She excelled at the art of gift giving, knowing just what to get for every occasion. Everyone that knew Teresa loved her and knew that she loved them. Her favorite mantra was "you always help the ones that need it the most" and she always rooted for the underdog. She will be remembered by all for her fun loving spirit.
Left to cherish her memory are children, Tina Negele, Holly Negele (Gary Sheppard); step-son Rick Negele (Christy); sisters, Christina Powers, Georgeanna Shane (John); brother, George Franks (Karen); brother-in-law, Jeff Negele; her beloved grandchildren, Christian Keller, Chase Sheppard; great-grandchild, Kenlee Keller; nieces and nephews, Caleb Powers, Rachel Powers, Jessica Van Ness, Zack Shane, Jessica Bentley, Ashley Franks, Stephanie Franks and special friends of the family, Mary Kelley, Elizabeth Collins and Les Powers.
In addition to her parents, she was preceded in death by her husband of 48 years, Gary Eugene Negele on August 22, 2018; a grandson Chance Sheppard and grandmother Leona Radu.
A memorial visitation will be held on Tuesday, January 15, 2019, from 5pm-8pm at the Brucker-Kishler Funeral Home, 985 N. 21st Street in Newark. A Prayer Service will be held at 8pm, following the calling hours.
In lieu of flowers, memorials may be made in Teresa's name to St. Jude Children's Research Hospital, PO Box 1893 Memphis, TN 38101-9950 or www.stjude.org
To sign an online guestbook, please visit www.brucker-kishlerfuneralhome.com.