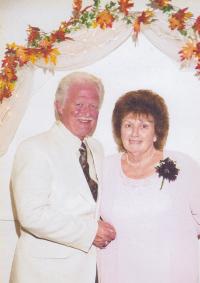 David Wayne Tice
David Wayne Tice, 69, of Newark, passed away January 27, 2019, at his home. He was born September 6, 1949, in Newark, to the late Noah and Betty (Keiser) Tice.
David was an amazing foster parent for Licking and Franklin County for 40 years. He touched the lives of many children. He worked for Licking Valley Schools for 11 years. He loved John Wayne movies and action movies.
He was blessed with 43 years of marriage to Shirley Tice of Newark; 10 children, Mike (Cathy) Evans of Utica, Chuck (Tammy) Evans of Newark, Tom (Ann) Evans of Utica, Jeff Evans and Cheryl Goodman of Newark, Melissa Daniels of Newark, Shia (David) Glasmeier of Heath, James Tice and Hayley Cole of Newark, Diane Smith of Newark, Nikki Tice and Mike Kenzel of Newark, and Maryanna Houston of Newark; 25 grandchildren, and 27 great-grandchildren, and 3 great-great-grandchildren, whom he loved and was very proud of and many special friends.
In addition to his parents, he was preceded in death by his wife, Shirley Ann Tice; 1 great- great grandchild, Charlie Evans; and two sons, Tom Evans and Chuck Evans.
Memorial contributions may be made to Nationwide Children's Hospital Oncology Unit, 700 Children's Dr. Columbus, OH 43205.
A memorial service will be held Monday at 3:00 PM at the Brucker and Kishler Funeral Home, 985 N. 21st St. Newark with Pastor Wally McLaughlin officiating.
To sign an online guestbook, please visit www.brucker-kishlerfuneralhome.com.