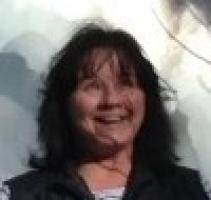 Debbie Lee Asselin, 59, of Nashport, died Monday, April 1, 2019 at Genesis Hospital. She was born February 10, 1960 in Columbus to Charles and Phyllis (Hover) VanArsdale.
Debbie enjoyed hiking, traveling, crafting, writing poems, and had a passion for lighthouses.
She is survived by her two sons, Jeremy Asselin (Tony) and Joseph Asselin (Carlee); parents, Charles and Phyllis VanArsdale; four sisters, Balinda Hottinger, Vickie Dilo, Jeanie McPeek and Rhonda VanArsdale; best friend, Robert "Bob" Wood; sisters-in-law, Tammy and Tonya; brother-in-law, Greg Asselin; many nieces, nephews, great nieces, great nephews; and several aunts and uncles.
She was preceded in death by her husband, Joseph Asselin Sr.; brother, Charles VanArsdale Jr; sister, Tammy Richards; father-in-law, Joseph and Dottie Asselin; mother-in-law, Joyce Asselin; grandparents, Lowell and Floretta VanArsdale; and niece, Rachel Meade.
Visitation will be Thursday from 5-8 PM at the Brucker and Kishler Funeral Home, 985 N. 21st St. Newark, where the funeral service will be Friday at 1:00 PM with Pastor Mitch Marczewski officiating. Burial will follow the service in Wilson Cemetery.
To sign an online guestbook, please visit www.brucker-kishlerfuneralhome.com