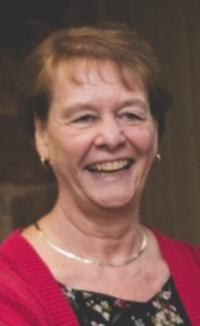 Carla Sue Chaney, 66, of Newark, died Friday, May 3, 2019 at her home. She was born June 10, 1952 in Newark to the late Stanton and Carol (Brooks) Porter.
Carla was a member of Christ Evangelical Lutheran Church. She retired from State Farm. She enjoyed genealogy research, shuffleboard, golf, camping, and spending time with her grandchildren.
She is survived by her son, Jason Alan Giblin of Newark; companion of 15 years, Henry L. Hamblin; four grandchildren, Jazmin, Jayden, Jason, and Jazlynn; brother, Scott Porter; and sister, Lisa Barsotti.
In addition to her parents, she was preceded in death by husband, Joe Chaney; and grandparents, Gladys and Clyde Brooks.
Visitation will be Tuesday from 1-4 PM at the Brucker and Kishler Funeral Home, 985 N. 21st St. Newark where the funeral service will follow at 4:00 PM with Pastor Lindsay Shaner officiating.
To sign an online guestbook, please visit www.brucker-kishlerfuneralhome.com