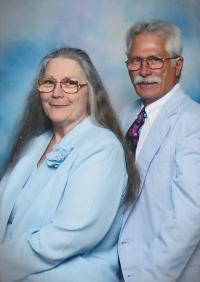 A Celebration of Life service for Robert E. Walters, Sr, 62, of Newark, will be held at 11am Tuesday at the Christian Life Center, 665 Linnville Rd. Heath, with Pastor Michael Ensey officiating.
Robert passed away June 14, 2019, at his residence. He was born April 13, 1957, in Columbus, to the late Frederick and Dorothy (Whitehead) Walters.
Robert was a member of the Christian Life Center.
He is survived by his loving wife, Linda S. (Holcomb) Walters; children, Daren Holcomb and Bobby Walters both of Newark, Tasha (Andy) McPeck of Nashport, and Calvin Walters and Jessica Walters both of Newark; seven grandchildren, and two nieces.
In addition to his parents, he was preceded in death by his brother, Fredie and sister, Anna.
In lieu of flowers, contributions may be made to the American Cancer Society.
To sign an online guest book, please visit www.brucker-kishlerfuneralhome.com.