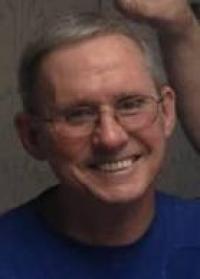 Harry Alan Shepherd
A funeral service for Harry Alan Shepherd, 75, of Newark, will be held at 1:00 p.m. Monday at Brucker and Kishler Funeral Home. Burial will follow at Wilson cemetery. Family will receive friends from 12 to 1 p.m. Monday prior to the service at the funeral home, 985 N. 21st St. Newark.
Alan passed away August 5, 2019, at the Selma Markowitz Hospice Care Center. He was born May 7, 1944, in Havre de Grace, Maryland, to the late Bryce and Josephine C. (Arthur) Shepherd.
Alan retired from American National Can where he was a machinist. He was a very active member of Nashport-Irville United Methodist Church, loved the outdoors, fishing and his motorcycle.
He is survived by his wife, Kathy E. (Ables) Shepherd; children, Kandra (Jon) Bullman of Toboso, Tracy (Sydney) Shepherd of Marne, Jamie Ables of Newark, Tamara (Shanna) Miller of Zanesville, and Raine Shepherd of Newark; brother, Charles (Cheryl) Shepherd of Newark; sister Claudia Neuhauser, Becky Whited and Kim (Tim) Werla of Venice Fla., and Tim (Staci) Siler of Aiken SC; grandchildren, Zoe, Calder, Cody, Garrett, Gavin, Chase, Blayne, Carolyn, and Carleigh; great-grandchildren, Stella, Vada, Cree, and Zyler and several nieces and nephews.
In addition to his parents, he was preceded in death by his father Harry Siler, sisters, Kathy Shepherd, Jennifer Siler, and Janene Siler; niece, Stephanie Siler, and grandson, Jordan Humphrey.
In lieu of flowers, contributions may be made to Hospice of Central Ohio.
To sign an online guest book, please visit www.brucker-kishlerfuneralhhome.com.