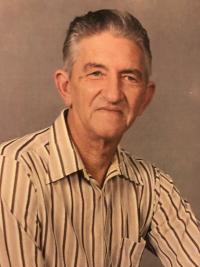 Ulysses Ellsworth Perry, 82, of Newark, died Friday, August 16, 2019 at his home. He was born November 15, 1936 in Portsmouth to the late Waynard and Wilma Jane (Walker) Perry.
Ulysses was a Jack-of-all-trades. He could do anything from gardening to working on cars. He was an avid reader and enjoyed watching NASCAR.
He is survived by his wife of 23 years, Carol Perry; children, Patricia Perry and Wayne Perry (Kimberly Labare); step children, Kimberly Loper, Terri Loper, Zane Chandler and Roberta Chandler; grandchildren, Kathrine Perry, Billy McCall, Landon Rake, Jody McCall (Kandis), Carmen Butts, Robert Bragg, Rian Reece, and Raelyn Reece; numerous great grandchildren; and one great- great granddaughter; four sisters, Deb, Mary, Laura, and Pauline; and two brothers, Sam and Russ.
In addition to his parents, he was preceded in death by his first wife, Sadie Perry; and four sisters, Barb, Reva, Jan, and Lilly.
No funeral services will be held.
To sign an online guestbook, please visit www.brucker-kishlerfuneralhome.com