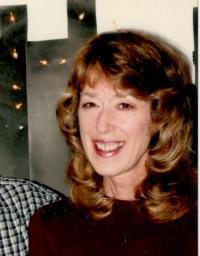 Robin Lynn Thompson, age 62, of Newark passed away on Tuesday, September 3, 2019. She was born on August 15, 1957 to the late Calvin and Jeanie (Bradley) Griffin in Newark, OH.
A funeral service will be held at 7:00 pm on Friday September 6, 2019 at Brucker Kishler Funeral Home, 985 N. 21st Street, Newark, OH 43055. Family will greet friends from 4 to 7:00 pm prior to the service at the funeral home. Pastor Dave Pennington will officiate, and Robin will be laid to rest at Brushy Fork Cemetery at 11 am on Saturday September 7, 2019.
Robin worked for Boeing for 17 years. In her free time, she enjoyed working in her garden and quilting. She also loved spending time with her family. Robin was also a member of the Licking County AMVETS Auxiliary and local ham radio clubs.
Robin is survived by her sister, Crystal (Paul) Harrison; nieces, Cary and Paula Harrison; mother-in-law, Carol (Al) Little; beloved dogs, Frodo, Rosie, and Sammy. She also leaves behind many aunts, uncles, cousins, and friends.
In addition to her parents, Robin is preceded in death by her husband of 25 years, Bill Thompson.
In lieu of flowers, donations can be made to Hospice of Central Ohio, PO Box 430, Newark, OH 43058.
To sign an online guestbook, please visit www.brucker-kishlerfuneralhome.com.