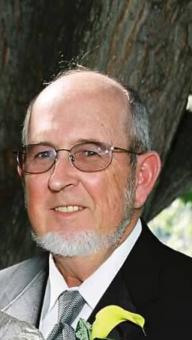 A funeral service for Robert A. "Bob" Hamilton, 74, of St. Louisville will be held at 11am on Monday, September 16, 2019 at Brucker Kishler Funeral Home, 985 N. 21st Street, Newark, OH with Pastor Ben McKinstry officiating. Family will greet friends from 2-4pm on Sunday, September 15, 2019 at the funeral home. Bob will be buried at Southlawn Cemetery in Utica following the service.
Bob went home to be with his Lord and Savior September 10, 2019 at Licking Memorial Hospital following a long illness. He was born April 3, 1945 to the late Robert W. and Virginia L. (Sanders) Hamilton.
Bob was a 1963 graduate of Utica High School, a longtime dairy farmer, volunteer with Newton Township Fire Department. He was a member of Northside Church of Christ, a Licking County Farm Service Agency Committee member, and he was 1976 Licking County Farmer of the Year.
He is survived by his wife of 54 years, Jeanne Hamilton, daughter and son-in-law, Lisa and Curt Bragg; daughter and son-in-law Heidi and Jerid Shuryan; son and daughter-in-law, Robert and Shawnda Hamilton; grandchildren, Austin and Lindsay Bragg, Kalyn and Roger Sharrock, Erin Bragg and Brandon Clay, Elizabeth and Bennett Shuryan; and great-grandchild Everett Bragg. His sister, Arlene Trickett preceded him in death.
In lieu of flowers, donations in Bob's memory can be made to Newton Township Fire Department at 1 Firehouse Dr, St. Louisville, OH 43071 or to the Ohio Buckeye Chapter of the National Multiple Sclerosis Society, 6155 Rockside Road, Suite 202, Independence, OH 44131.
To sign an online guestbook, please visit www.brucker-kishlerfuneralhome.com.