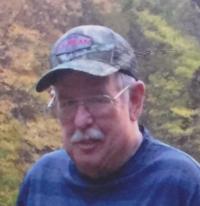 Richard "Rick" Lee Eikelberry, age 67, of Newark, passed away on Thursday, September 12, 2019 at his home. He was born on February 13, 1952 to Ed and Marjorie (Boring) Eikelberry in Newark, OH.
A funeral service will be held at 1pm on Tuesday, September 17, 2019 at Brucker Kishler Funeral Home, 985 N.21st Street, Newark, OH 43055. Family will greet friends from 11am-1pm prior to the service. Pastor Wally McLaughlin will officiate, and burial will follow at Wilson Cemetery.
Rick graduated from Granville High School in 1970 and proudly served his country as a member of the US Navy during Vietnam. In his free time, he enjoyed hunting, fishing, and camping.
Rick is survived by his mother; sisters, Donna Compton, Carol (James) Randall, and Laura Clary; and numerous nieces and nephews.
In addition to his father, Rick is preceded in death by his wife, Marlene Eikelberry.
In lieu of flowers, donations can be made to the American Heart Association, 5455 N. High Street Columbus, OH 43214.