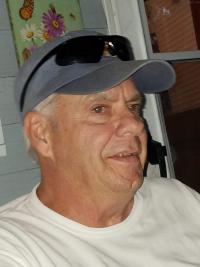 Gregory Steven Decker, Sr.
A funeral service for Gregory Steven Decker, Sr., 63, of Newark, will be held at 3 p.m. Friday at Brucker and Kishler Funeral Home, with Pastor Wally McLaughlin officiating. Family will receive friends from 1 to 3 p.m. Friday, prior to the service, at the funeral home, 985 N. 21st St. Newark.
Steve passed away September 21, 2019, at his residence. He was born December 5, 1955, in Newark, to the late Robert Decker and Barbara (Crawmer) Brewer and Gene Brewer.
Steve retired from ArmorSource.
He is survived by his children, Jaime (AJ) Knapp of Beverly, Michael Decker of Newark, Barbara Decker of Maine, Jessica (Tim) Noyes of Maine, and Gregory (Misty) Decker, Jr. of Newark; siblings, Linda Meek, Mike (Christine) Decker, Sherry (Steve) Finney, Michelle Brewer, and Terry (Marilyn) Brewer all of Newark, and Mark (Kim) Brewer of Girard; fourteen grandchildren; four great-grandchildren, and girlfriend, Tina Avery.
In addition to his parents, he was preceded in death by step-father, Gene Brewer and a son, Jeremy Wiley.
To sign an online guest book, please visit www.brucker-kishlerfuneralhome.com.