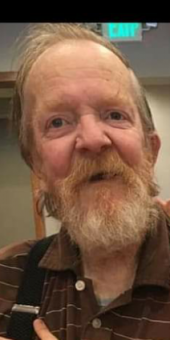 Jay Arnold Wince, 77, of Newark, died Saturday, September 28, 2019 at his daughter's home. He was born February 28, 1942 in Mt. Vernon to the late Jay and Mary (Comstock) Wince.
Jay was a veteran of the U.S. Air Force. He retired from the Newark Air Force Base after 23 years of service. Mr. Wince coached little league baseball in Hebron for many years. He enjoyed fishing, thrifting, golfing, and loved spending time with his grandchildren and great-grandchildren.
He is survived by three children, Jeff (Chad Snelling) Wince of Frazeysburg, Polly (Keith) Williamson of Newark, and Jon (Misty) Wince of Maitland, FL; six grandchildren, Jay Stevens, Lee Stevens, Ashley Wyler, Shane Stevens, Emily Del Rio, and Skyler Wince; four great-grandchildren, Hunter Searls, Alexis Wyler, Delilah Stevens and Blake Fischer; and one brother, Larry Wince.
In addition to his parents, he was preceded in death by a grandson, Jordan Stevens.
The family would like to extend a special thank you to Jay's cousin, Carol Raymond, for her comfort and support.
Memorial contributions may be made to Hospice of Central Ohio, P.O. Box 430, Newark, OH 43058.
Visitation will be Sunday from 2-4 PM at the Brucker and Kishler Funeral Home, 985 N. 21st St. Newark, where the funeral service will be Monday at 10:00 AM. Burial will follow the service in Dresden Cemetery where military honors will be presented by the Licking County Veterans Alliance. Jay hated getting 'dressed up', so please feel free to come to the service dressed casual.
To sign an online guestbook, please visit www.brucker-kishlerfuneralhome.com