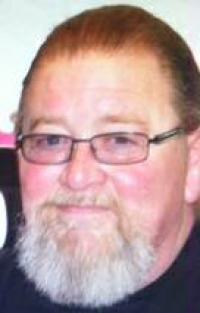 Paul M. Haas
A funeral service for Paul M. Haas, 62, of Heath, will be held at 6 p.m. Tuesday at Brucker and Kishler Funeral Home, with Scott Hayes officiating. Family will receive friends from 4 to 6 p.m. Tuesday prior to the service at the funeral home, 985 N. 21st St. Newark.
Paul passed away October 3, 2019, at Riverside Methodist Hospital. He was born December 9, 1956, in Newark, to the late Paul F. and Ruth Janet (Wade) Haas.
Paul was a 1975 graduate of Heath High School and Newark Vocational School. He retired from the Ohio Department of Transportation as a highway maintenance worker 4. He was an active member of GWRRA, former senior chapter director of chapter O, 32 years with the Rolling Thunder Toy Run, and a union steward at ODOT. Paul loved kids and enjoyed playing Santa Clause. His biggest enjoyment was his grandkids and motorcycle rides with wife Cindy.
Paul is survived by his wife, Cynthia (VanAtta) Haas; daughter, Holly (Sonya Frederick) Haas of Galloway; son-in-law, Jonathan (Rachael) Ferguson of Casstown; sister, Robin (Claude) Barclay of Newark; brothers, David Haas and Tim (Dixie) Haas both of Heath, and grandchildren, Katie, Morgan, Jamie, Adam, and Joey.
In addition to his parents, he was preceded in death by his daughter, Christy Ferguson.
In lieu of flowers, contributions may be made to the Salvation Army.
To sign an online guest book, please visit www.brucker-kishlerfuneralhome.com.