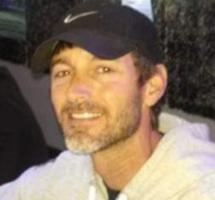 A Celebration of Life service for Lathe A'ron Landram, 44, of Newark, will be held at 10 a.m. Tuesday, November 5, 2019, at Brucker and Kishler Funeral. Burial will follow in Wilson Cemetery. Family will receive friends from 6 to 8 pm. Monday, at the funeral home, 985 N. 21st St. Newark.
Lathe passed away unexpectedly on Friday, October 25, 2019 at his residence. He was born April 25, 1975 in Newark, Ohio to the late Victor and Karen (Munyan) Landram.
Lathe was an amazing person who was always there for others in their time of need. He was a smart and talented wholesome man who loved spending time with his daughter, Zoey. For those who were closest with Lathe, knew he was kind-hearted and had a wonderful sense of humor. He enjoyed golfing, bowling and playing horseshoes. Lathe was also an avid Ohio State Buckeyes fan and had formerly worked with Asplundh Tree Company.
He is survived by his wife, Jessica R. Landram; a daughter, Zoey R. Landram; a sister, Chasity L. McElroy; Dylan Kirk is Lathe's stepson; a niece: Maddie Dean; a nephew, Jacob Dean; and many close friends.
Memorial contributions may be made in memory of Lathe to the Fritz Drumm Memorial Park, 3824 Hardscrabble Rd, Alexandria, OH 43001.
To sign an online guest book, please visit www.brucker-kishlerfuneralhome.com.