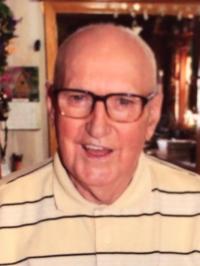 Carl A. Hess, 87, of Newark, died Monday, November 4, 2019 at Licking Memorial Hospital. He was born May 30, 1932 to Otis and Ida Hess in Swords Creek, VA.
Carl retired after 30 years from Rockwell in Heath, OH
He is survived by his loving wife of 64 years, Jerlean "Jerri" Hess; daughter, Sylvia (Rick) Wilhelmi; grandchildren, Michelle and Brent; great grandchildren, Madison and Annabella; great great granddaughter, Lavely; two sisters, Goldie Dye and Mavis Hubbard; one brother, Kyle (Gaydene); and several nieces and nephews.
In addition to his parents, he was preceded in death by four brothers; five sisters; grandparents, aunts; uncles; nieces; and nephews.
In lieu of flowers, memorial contributions may be made to the Salvation Army, 966 E. Main St., Columbus, OH, 43205 and/or St. Jude Children's Hospital, 501 St. Jude Place, Memphis, TN 38105.
Visitation will be Saturday from 4-6 PM at the Brucker and Kishler Funeral Home, 985 N. 21st St. Newark. The funeral service and graveside service will take place in Honaker, Virginia.
To sign an online guestbook, please visit www.brucker-kishlerfuneralhome.com