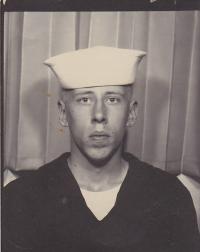 Joseph Robert Colliver
In accordance with his wishes, no services will be held for Joseph Robert Colliver, 65, of Newark, who passed away July 25, 2017, at Licking Memorial Hospital. He was born September 20, 1951, in Dayton, to the late Irvin and Evelyn (Demaree) Colliver.
Joseph was Navy Veteran who served in the Vietnam War.
He is survived by his sisters, Pamela (Rodney) Willard of Heath and Ann (Lawrence) Marks of Sunbury; nieces and nephews, Joseph E. (Nichole) Colliver of Westerville, Danielle Willard of Heath, Carrie Willard of Heath, and Brian Fiest of Newark, and great-niece, Amelia Colliver of Westerville.
In addition to his parents, he was preceded in death by his sister, Toni L. Colliver.
In lieu of flowers, contributions may be made to the Licking County Humane Society.
To sign an online guest book, please visit www.brucker-kishlerfuneralhome.com.