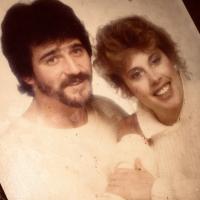 Michelle Denise Jenkins, age 56, of Heath, passed away on Friday, January 25, 2019. She was born on September, 30, 1962 to the late Jackson T. Jones and Vickie "Sue" B. Withers in Louisville, KY.
Michelle is survived by her loving husband of 30 years, Jeffrey Jenkins. She also leaves behind her daughter, Madisyn Jenkins; sisters, Tanya (David) Trager, Cara (Rod) Wood, and Jessica (Brendan) Murphy; several nieces and nephews; and her beloved dog, Mya, and her cats.
Services will be held on Tuesday, January 29, 2019 at 5pm at Brucker Kishler Funeral Home, 985 N. 21st Street, Newark, OH. Family will greet friends for one hour prior to the service at the funeral home. Services will be officiated by Pastor Wally McLaughlin.
To sign an online guestbook, please visit www.brucker-kishlerfuneralhome.com.