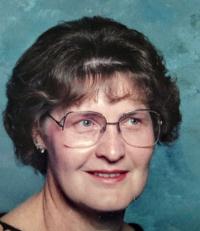 Janet Sue Fisher
A graveside service for Janet Fisher, 76, of Newark formerly of Lake Placid, Florida will be held at 11 a.m. Friday at Newark Memorial Gardens in the mausoleum, with Rev. Charles Mason officiating. Family will receive friends from 4 to 7 p.m. Thursday at Brucker and Kishler Funeral Home, 985 N. 21st St. Newark.
Janet a homemaker, passed away January 28, 2019 at Altercare Newark South. She was born December 25, 1942 in Woodsfield, OH to Dorothy (Cline) Fink and the late Ferrell Vanwy, Sr.
In addition to her mother, she is survived by her daughters, Misty (Kris) Bashore of Thornville, OH, Penny Fisher of Newark, OH, Christy (Pat) Parkhill of Hendersonville, NC and by her son Rodney Fisher (Janet Coker) of Summerville, SC; step-mother Helen Vanwy of Newark; brother, Ferrell (Kathy) Vanwy of Newark, OH; step-sister Donna (Brice) Shumaker and step-brother Charles Mason both of Newark, OH; grandchildren; Matthew (Allison) Bashore of Circleville, OH, Tyler (Lauren) Parkhill of Hendersonville, NC, Travis (Kristin) Bashore of Thornville, OH, Sarah Muncie of Newark, OH, Ryann (Michael) Huddleston of Atlanta, GA, and Kandie Sliger of Newark, OH, and great-grandchildren, Mason, Tyson, Wesley, Hunter, Colton and Gracelee.
In addition to her father, Janet was preceded in death by her husband, George Fisher.
Janet was a 1960 graduate of Utica High School. She married the love of her life George Fisher on September 12, 1964. They were married 53 years. Together they raised 4 children a combination of his, hers and theirs, but all counted as only their children. Janet and George loved their family vacations, cooking and entertaining. They renovated an old school bus into a camper and took many trips to Florida. Janet loved flowers, drawing and reading. Janet got to enjoy retirement in Florida for several years. She was considered kind and sweet by all. She was a wonderful wife and mother and had many special friends in Ohio and Florida and will be greatly missed by all.
In lieu of flowers, contributions may be made to Hospice of Central, OH, P.O. Box 430, Newark, OH 43058-0430.
To sign an online guest book, please visit www.brucker-kishlerfuneralhome.com.